The most awaited verdict of Ram Janmbhoomi is out today. The Constitutional bench headed by Chief Justice of India Ranjan Gogoi delivered a long awaiting Ram Janmbhoomi verdict allowing Hindus to built Temple at the disputed site in Ayodhya. The verdict also read that alternative land must be allotted to Sunni Waqf board.
WHY AYODHYA CASE IS SIGNIFICANT?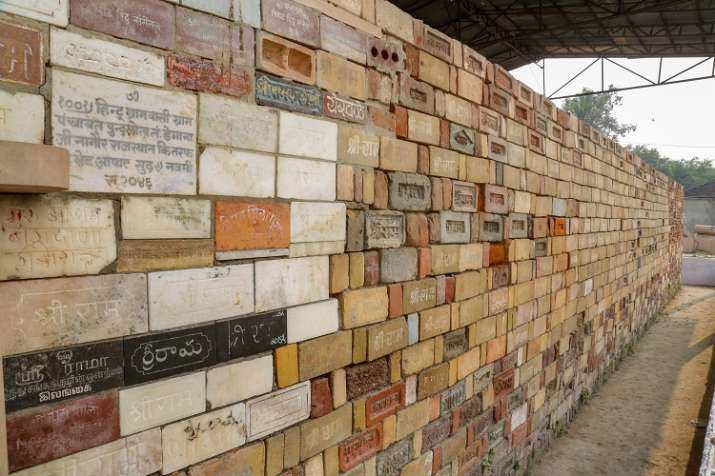 Ayodhya is a disputed land between two largest communities of Bharat. Most of the Hindus believe that Mughals destroyed the then existing Ram Mandir and built a Mosque at that site. From then Ayodhya has witnessed communal tensions with both sides claiming the disputed site. In 1853 the communal clashes took place at the disputed site.
In 1859 the then British government divided the land between Hindus and Muslims which remained untouched for Nine long decades.
In 1949 Idols of Ram were placed inside the Mosque as a result of which both the parties filed civil suit against each other. The Civil suits were filed by many parties allegedly raising their objection over placing Idols inside Mosque.
Ram Janmabhoomi issue intensified during 1980's when all the Hindu Organisations stood firm to construct a Grand Ram Mandir at the disputed site. In 1986 Faizabad District Court ordered to open the gates of disputed site to allow Hindus to Worship at the site.
RATHYATRA BY ADVANI
Ram Janmabhoomi Movement got much required Political Attention only when the Former president of Bharatiya Janata Party LK Advani led the giant Mass movement, Rath Yatra which started from Somnath to Ayodhya. Advani's Rath yatra passed from states like Gujarat, Maharashtra, Andhra pradesh, Madhya Pradesh, Bihar and Uttar Pradesh. The Yatra had left significant prints in the minds of young Nationalists. This Rath Yatra favoured BJP which became second largest party in Parliament after INC.
On December 6 1992, Thousands of Ram Bhakts and Hindu Organisations demolished Babri Mosque which drew flak from International Community. The Former Prime Minister PV Narasimha Rao constituted Liberhan Commission to enquire about the Babri Demolition.
In 2010 Allahabad [Prayag raj] High court Pronounced it verdict distributing land between three parties RAM LALLA, NIRMOHI AKHARA and SUNNI WAQF BOARD. Unhappy with the the verdict all the parties moved to Supreme Court. SC ruled out the High court decision to Trifurcate the disputed land. Due to the efforts of Prominent leaders like Subramanian swamy Supreme Court started Final hearing of the case on 6th August. Final hearing of the case ends on 16th October and judgement is reserved.
Finally on November 9th 2019, the Most awaited Judgement is finally out which is probably a Win-win situation for both the parties.