The low point in the tour of Dyson's electric car development lab came when, instead of actually providing a tour of the lab, the company's engineers whipped out a hair styler. The Airwrap's use of aerospace-inspired physics, they said, was evidence that their company had the engineering chops needed to take on Tesla, Detroit, and a wave of Chinese competitors. Mainly, it seemed to show that Dyson's most renewable resource was hot air. The world is ready to know more about technology for vacuums.
When James Dyson, the man who made the $599 bagless vacuum a thing, said in 2017 that his company was going to make an electric car, he got more than a few raised eyebrows. Over the previous decade, the septuagenarian British billionaire had managed to expand Dyson Ltd. beyond vacuums into the realm of hand dryers and home goods, but a luxury vehicle running on emission-free power would be a much tougher feat. Still, Dyson said he planned to spend £2 billion ($2.5 billion), a bet-the-company amount equivalent to two years' earnings, on the effort to develop a product that neither blew nor sucked.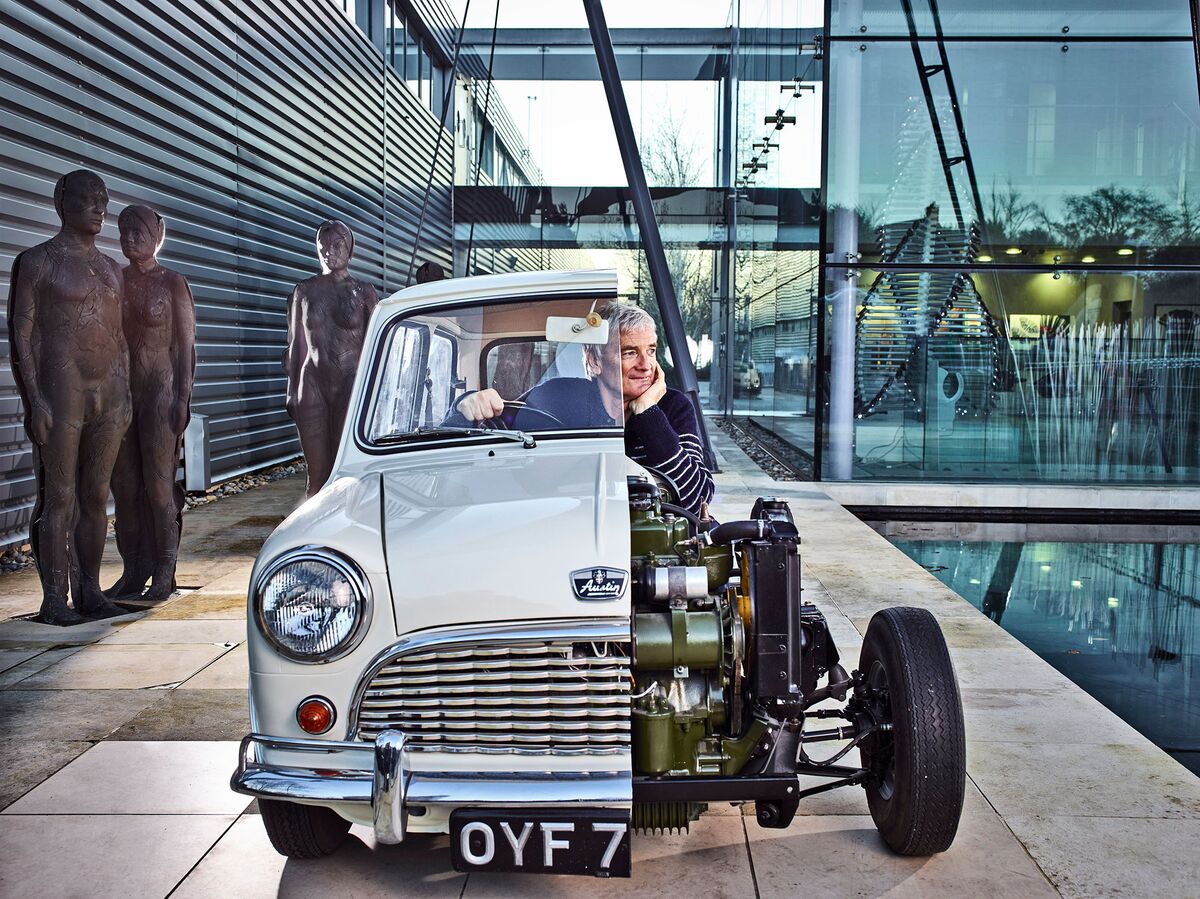 Dyson turned the abandoned Hullavington Royal Air Force airfield, a 59-acre compound two hours west of London, into his base of operations for the secretive car project. In perhaps his last big act as his company's designer and chief marketer, he put some 400 automotive engineers to work in a renovated hangar known as H86 and planned to replace the 70-year-old runway with a 10-mile test track. When Bloomberg Businessweek visited the facility last year, Dyson's tour of the remodeled H86 drew no closer than a slow circle around the hangar in a decidedly non-electric car. But insiders continued to insist the Dysonmobile was more than just vaporware, and that it might start at the ambitious price of $100,000—a figure a company spokesperson says it does not "recognize"—when it went on sale as soon as 2021.
Over the past few months, plans were still being made and patents approved. As late as mid-July Dyson was still filing U.K. patents for "vehicle lamps" and car vents. In September executives were discussing plans to hire hundreds in Singapore to produce the car. But, while the company was not short of ideas, its ability to put together something as complex as a car was already falling short by the end of 2018. In January 2019, it hired former BMW executive Roland Krueger to head up the electric car division. Krueger previously headed up Infiniti, the electric luxury vehicle division of Japanese automaker Nissan, and was hired to sort out Dyson's supply chain issues.
Still, Dyson's car project barely got off the ground, according to former employees and rivals. In the first half of 2019, the company reached out to a number of rivals for help to kickstart the project. Engineers came away shocked at how little work had been done, they said, on condition of anonymity because the meetings were private. The car was not ready to be produced and too expensive, they said. Still, the company stuck to its production deadline of 2021—until this week.
The company said in a statement that that it intends to move some of the employees from the auto division over to work on its home products and that the decision to abandon the car doesn't reflect a product or design failure. But it's tough to read the move as anything else, says Sam Jaffe, managing director at Cairn Energy Research Advisors, a consulting firm. "Dyson failed because they're not automotive experts and they couldn't figure out how to differentiate," Jaffe says. "The EV space is extremely crowded right now, with dozens of startups following the exact same strategy that Dyson was going to try: luxury, followed by medium luxury, followed by mass market."
Dyson seemed to have some big things going for it compared with the startups, including name recognition, proprietary electric-battery technology, 12,000 employees, and billions to wager without fear of impatient shareholders or investors. James Dyson owns 100% of his company, which few two-person startups can say, never mind Tesla or GM. And there remains no clear model for the electric cars widely expected to take over the $2 trillion global auto industry. China has imposed quotas that will force speedier adoption of vehicles that don't emit carbon emissions. Countries like the U.K., France and Canada have stated that they intend to phase out sales of fossil fuel burning models by 2040.
Yet Dyson's prototype might have struggled to distinguish itself in China or elsewhere. Two people familiar with the company's planning say the Dyson car bore a striking similarity to a model already being road-tested by Chinese automaker Byton Ltd., which has priced its camera-stuffed SUV at $40,000. Dyson's main selling points would have included bigger wheels—another of the owner's ideas—and superior air filters, expected to be of high value in smog-choked China, say the people familiar with Dyson's planning. The $60,000 premium would probably have been less impressive.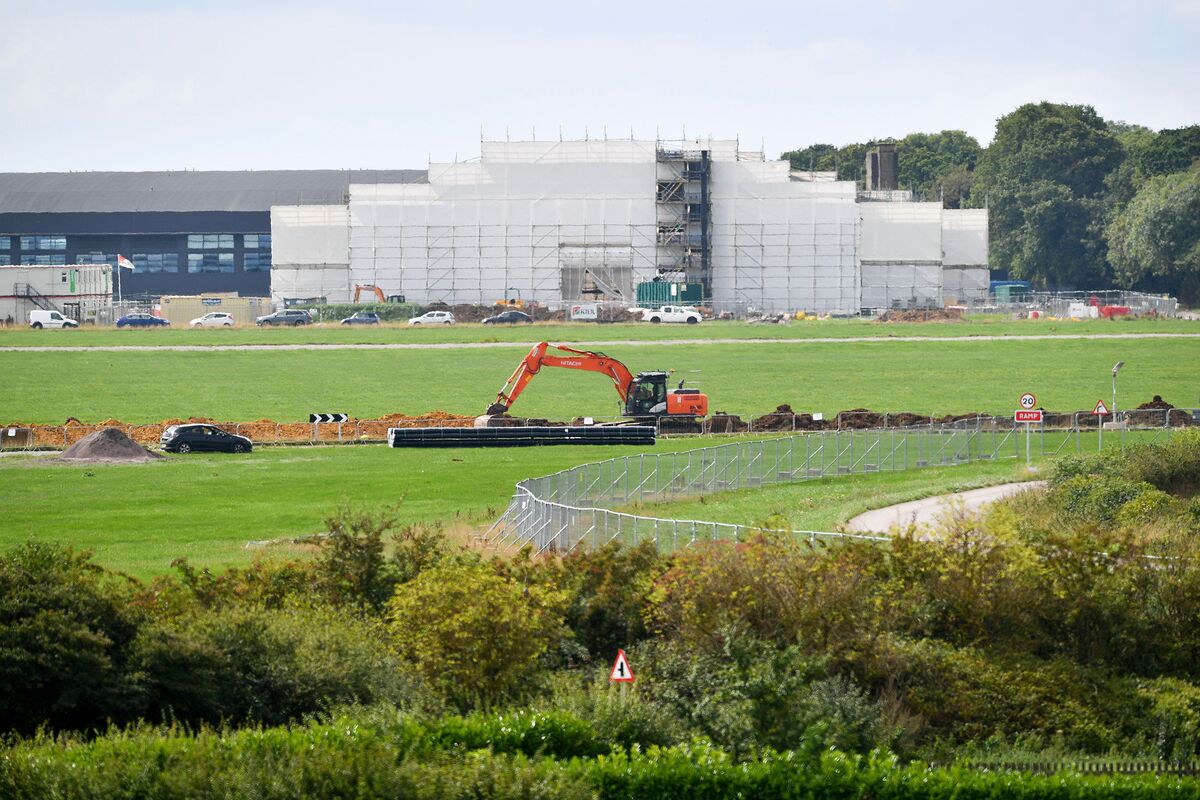 Dyson's namesake grew up in countryside much like the rolling Cotswolds hills where he now works, among the cobbled houses, marshlands, and medieval churches of Norfolk, England. His classics instructor father died when he was 9 years old, leaving him, as he wrote in his 2003 autobiography Against the Odds, with a permanent self-image as an underdog. It was by competing—at first at schoolboy games and, later, as a long-distance runner—that he learned "I could take on something much bigger than I was, and win."
As the story goes, Dyson sketched 5,126 prototypes for his bagless vacuum, running up £2 million ($2.5 million) in personal debt, before hitting on the right one. His own handsome face—as one New Yorker profile had it, he looked like "a British actor playing a Roman senator in an I, Claudius-style production"—featured prominently in the ads when the vacuum hit the U.S. market in 2003. Soon people began paying premium prices for transparent plastic machines that boldly showed off their engineering guts, and dirt.
The humble upstart days are long past. Pictures of Dyson and his vacuum cleaners are all over the kitchen of Dodington Park, the 18th-century manor where he lives with Deidre, his wife of 51 years, not far from Dyson's corporate campus. He is now Britain's wealthiest person and owns more land than the Queen, including thousands of acres of farms. The company has been churning out products and cash like The Sharper Image in its 1990s heyday, recording its first £1 billion ($1.3 billion) profit in 2018. Revenue rose 28 percent to £4.4 billion, and has more than doubled over three years.
Dyson sees itself as a crack engineering skunkworks, not a vacuum company, though the vacuums still account for most of the revenue. The company's developers take pride in their $399 hair dryers and $499 air purifiers. In interviews overseen by a public relations official, they point to their long track record in developing reliable electric motors and batteries. In 2003, for the hand dryers, they developed a motor with a power-to-weight ratio equal to that of a Ferrari—a believable metric for parents who've seen their small kids jump in terror when it kicks in. (Less fondly remembered: A front-loading washing machine called the Contrarotator and a pricey Roomba clone that fizzled despite 17 years of research and development.)
Dyson is painfully secretive about its R&D. Projects are given numbers, not names, and competing teams often work on the same problems simultaneously. Engineers labor in a series of cramped, windowless test labs scattered around the campus. Its fabled R&D team operates in a secure lab covered in reflective cladding.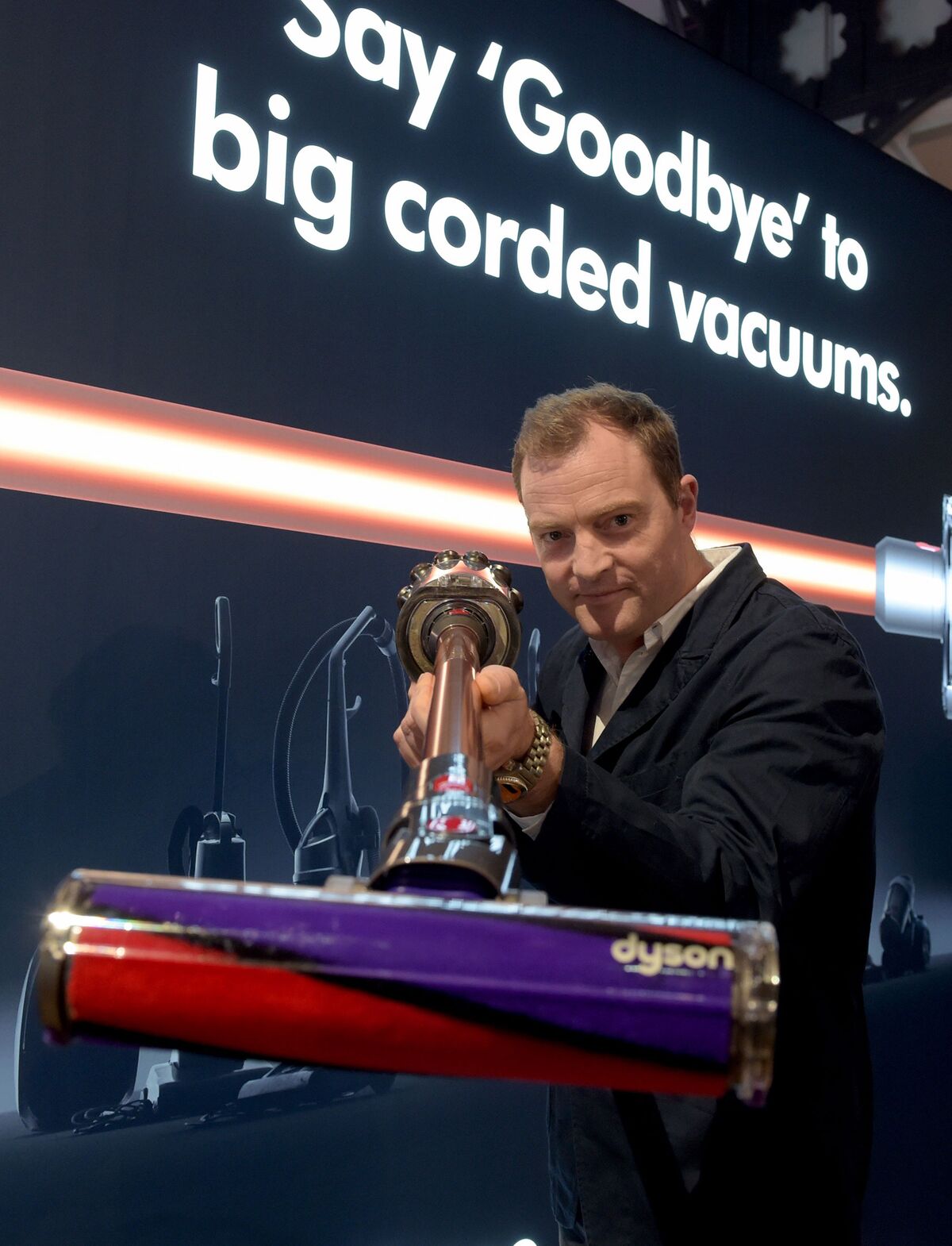 The first designs for Dyson's electric cars showed a long wheelbase, an interior cabin with reclining seats and a curvy design, according to patents filed over 18 months ago and made public in May. In an email to staff at the time, Dyson said the patents "don't reveal what our vehicle will really look like or give any specifics around what it will do."
Dyson's development secrecy inhibited collaboration and hurt the company's efforts to attract talented engineers and potential partners, according to some recently departed employees. Any information Dyson auto parts suppliers received went into a central "drop box" where they had just one hour to look at it before it vanished. "They are trying to impose Dyson's culture on the automotive industry," one of the recently departed employees said. "You don't build cars the same way you build a vacuum cleaner."
Some suppliers also bristled at what they saw as Dyson's attempts to grab control of their business, including by making small changes to existing parts and slapping its own patents on them. Once, after a heated back-and-forth with engineers from the giant German automotive parts supplier Hella KGaA, one senior Dyson executive asked, "Just how big is this company, anyway?" Bigger than Dyson, was the answer.
The company was perhaps most confident in its batteries. Its newest cordless vacuums keep their charge for an hour, longer than competitors, and Bruce Brenner, the company's head of battery research, said last year that it was working on "multiple generations of technology" for vehicles. But in 2018, the company said it had written off most of the cost of a $90 million acquisition of a Michigan battery startup called Sakti3 which touted what it called uniquely advanced technology. Privately, Dyson put out the word that it wasn't interested in buying another startup.
Whatever Dyson developed on electric cars may yet find an audience. Technically, the company is still looking for someone to buy the intellectual property for its design. A company spokesperson said "There are prototype cars rolling" and that the project was ready for a "highly capital intensive" phase. But it's unlikely to find many eager buyers on its home turf. One of England's most vocal Brexit supporters, Dyson told his stunned countrymen in January that he was moving Dyson headquarters to Singapore, a popular tax haven. He set himself up in a Singapore penthouse for which he paid a reported S$73.8 million ($54.2 million).
It was only logical, Dyson said, given that nearby China seemed a likely top buyer of his cars. He'd already planned to build them in Singapore, where a Dyson factory churns out 21 million motors a year and a nearby plant in Malaysia is a low-cost assembler. To many, however, it felt as if he was cutting and running—he'd authored a report for the previous Conservative government on making the U.K. "the leading high tech exporter in Europe"—and Parliament's cries of hypocrisy crossed party lines. A barn at one of Dyson's farms recently went up in flames; police said they suspected arson.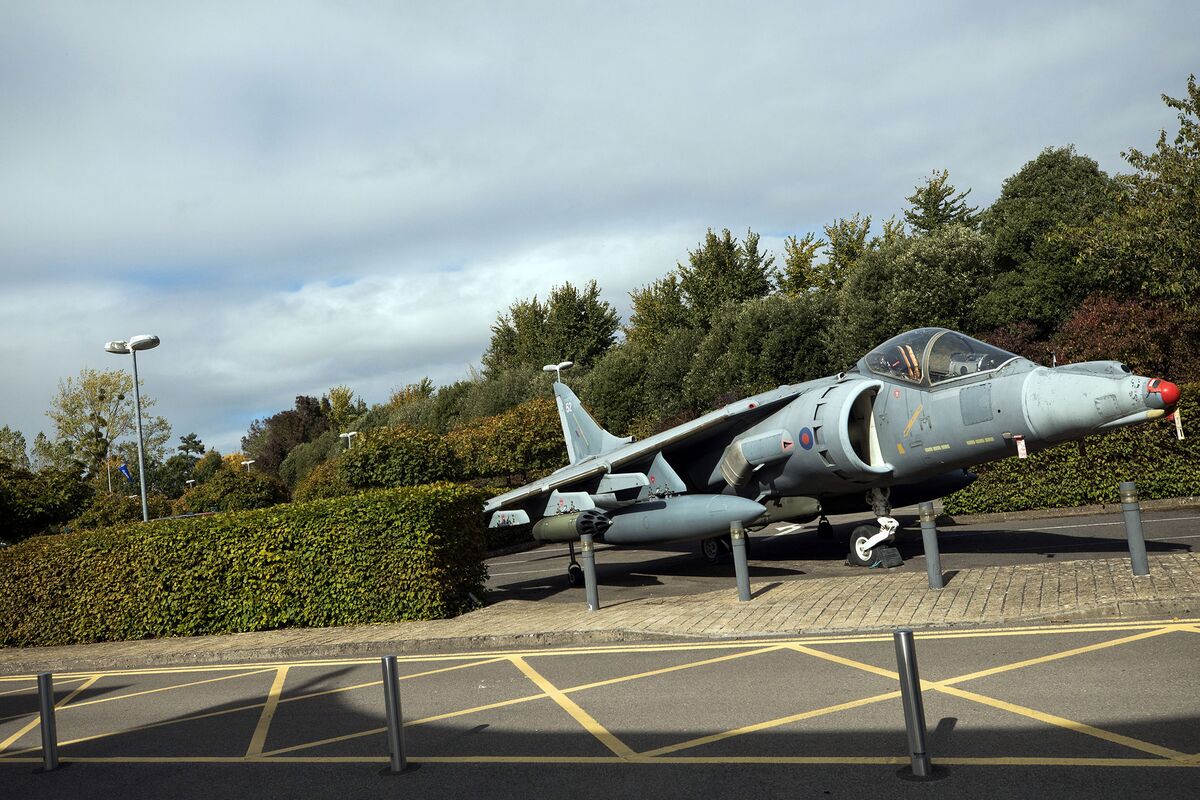 Of course, the question of whether Britain or Singapore should benefit more from the car's success is rather academic now. Dyson's high regard for its own manufacturing prowess mattered a lot less with an electric car than it might have with a gas-guzzler, says Cairn's Jaffe, because an electric vehicle is a much simpler machine and more easily commoditized. Henrik Fisker, the heralded designer of the iconic BMW Z8 who developed a plug-in hybrid with federally-backed loans, says ticking off suppliers is a fatal blunder for any new car company. Perhaps more important, he says, is that the industry is less known for its fat margins than for its stringent legal requirements in dozens of international markets. "The old saying goes it's easy to become a millionaire in the car industry, you just have to start out a billionaire," Fisker says.
The car was meant to be Dyson's legacy—no longer just the inventor of a better vacuum and a few other desirable consumer goods, he would have instead become someone who helped solve "the vehicle pollution problem," as he put it. Now that legacy, at least on his home turf, is looking a good deal more mixed with the move of his headquarters to Singapore and controversy over his support for Brexit. It's as if Steve Jobs, in his last act, had decamped to Taiwan, pulled the iPhone, and voted for Donald Trump.
It is not clear how many of the company's car-making staff will be willing to move to making home appliances. Last month, Dyson had a U.K. patent granted for a new electric product: a toothbrush.